Powerfully engaging brand experiences backed by data.
Powerfully engaging brand experiences backed by data.
TURNING UP THE
VOLUME ON VALUE.
We drive our integrated media services with four of our core performance branding components: LTV-driven audience segmentation, channel strategy, multi-touch attribution, and marginal bidding. Together, these form a flywheel that helps us amplify your brand's value proposition and build customer relationships that generate revenue.
Create immersive brand experiences with experiential content designed to build lasting relationships.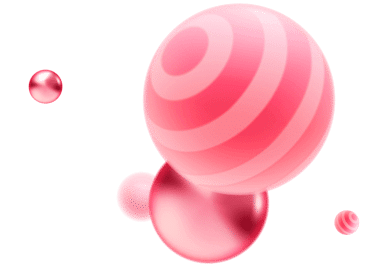 Our integrated media campaigns start with a cohesive strategy that guides audience segmentation and creative conception to performance analytics and budgeting. We then deploy creative content and media across all appropriate paid channels, including social, search, display, eCommerce and more, shaping the brand experience with every interaction.
If the right audience doesn't see your message, it doesn't matter how creative it is. That's why we dig deep to understand not only where your audience is, but also who they are. We apply a combination of data and technology to understand their interests and how to connect with them where they live — both online and off — tailoring content to suit how they interact with a given channel.
Ads convert for a reason. We understand why an ad is succeeding, and with whom. We look at full funnel attribution and lifetime revenue data, to identify trends in your performance, to inform and refine the rest of your marketing strategy; converting more leads into loyal customers.
We're not serving ads to capture someone's attention. We're creating an experience that launches a lasting brand relationship. And like a relationship, everything about our approach is dynamic. We know what it takes to keep up with the turbulence of a constantly changing marketplace, and we make adaptability a primary aspect of every integrated media plan we build.
We know how to analyze your customers and target market audience segments into integrated strategies to grow your business online.
Get the most from every digital touchpoint with campaigns that connect with your customers where they live online
Stay visible and relevant, expanding your brand's footprint with appropriate affiliates, influencers and podcasts
Connect campaigns and deliver powerfully engaging creative everywhere your customers are, both online and off
Comprehensive support for product listing optimization, brand content development, storefront strategy and design and more
The WITHIN team has always been deeply embedded and integrated into our operations and actually concerned with the high-level health of our complex business. No agency can go as high-level and weed-deep at the same time, so we view WITHIN as being in a category of their own.
VP, Digital Commerce
Hugo Boss
WITHIN has been an incredible partner to work with in both creative proposals and helping drive results. Much of their work has set a standard of best practice in our business and they always go above and beyond in execution.
Senior Manager, Direct to Consumer eCommerce Marketing
Anheuser-Busch InBev
WITHIN has been a trusted business partner to Shake Shack, and their highly-trained and strategic resources will serve as a valuable asset to our in-house team.
Chief Marketing Officer
Shake Shack
Deciding to partner with WITHIN truly enabled us to take our growth to the next level. Their data-driven approach redefined our segmentation strategy across the paid digital media space, particularly helping bring incremental new customers to the brand. They approach our marketing with a business owner mindset that lets us know we're always in good hands.
VP of Ecommerce
Draper James
After undergoing an extensive RFP for a digital media agency that would operate as an extension of our internal team and help drive aggressive growth, we selected WITHIN and have been incredibly satisfied with our partnership together. Bringing thought leadership, deep platform level expertise, strong measurement rigor, clear testing roadmaps, a performance branding mindset and a high level of dedication to our account, WITHIN has been truly invaluable partners. We are excited to continue our relationship together, unlocking growth as one unified team and continuing to scale our business.
VP, Performance Media
Casper
The healthcare industry has changed a lot over the last year, and our customers' preferences have changed, too. As a result, we are evolving our approach to ensure relevancy and a strong customer experience. We value the WITHIN team's expertise and strategic vision, and we are excited to partner with them.
CHIEF MERCHANDISING & MARKETING OFFICER
RITE AID